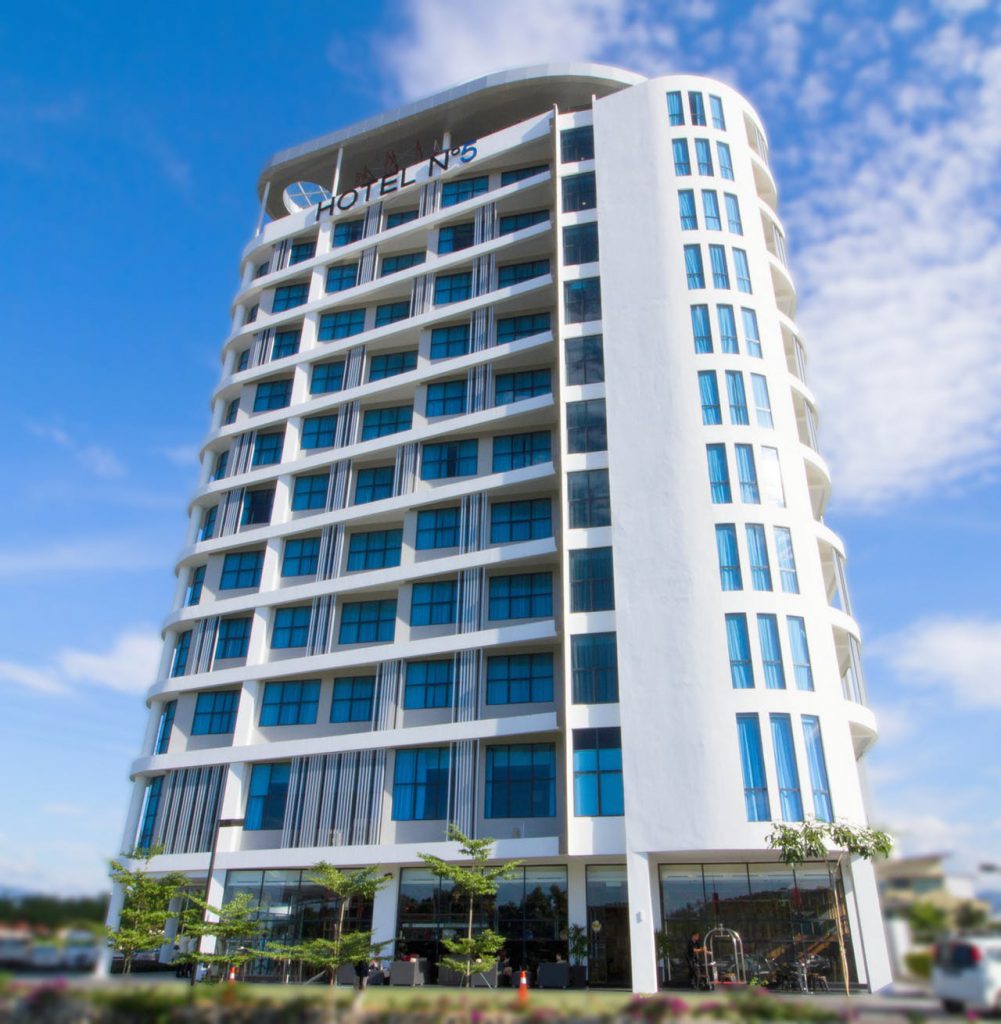 Hotel N°5 is a 3-star business hotel and highly anticipated luxury designed hotel with a local touch that meet your essential needs. Managed and operated by Sino Land Group, the hotel is set to infuse new vibrancy into the booming business and lifestyle of Kota Kinabalu.
Strategically located near the junction Jalan Lintas, the 115-room Hotel N°5 enjoys a prominent location in close proximity to the Kota Kinabalu International Airport, which is only 5 minutes' drive away. Besides, guests can also adore a variety of dining options in Café 5 -the hotel's in-house café.
Be carefree! Enjoy the range of pleasant benefits when you stay at Hotel N°5. Feel our warm hospitality and experience our caring culture, rest yourself well with the feeling of being home.